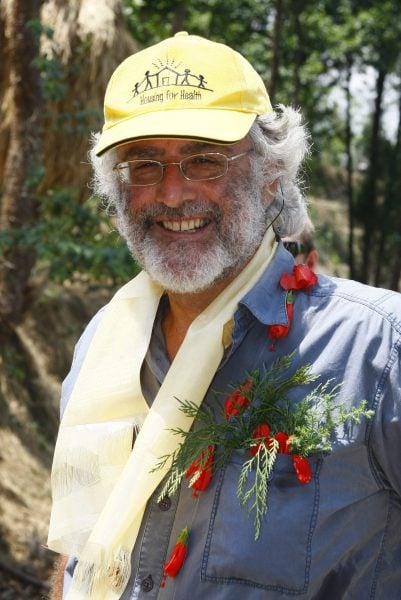 Paul Pholeros was a man of imagination, vision and courage. A true compassionate leader.
A gifted architect, he understood very early in his career the impacts that living environments have on health conditions.  He travelled extensively through Australia as a student and young graduate architect, spending time in remote areas  particularly in Aboriginal communities.  A great listener and observer, he learned about "country" and the delicate balance between inhabiting and preserving "place".
While gaining architectural experiences in Australia and overseas, he was drawn to addressing the issues that create inequities in society.  Over the years this grew from providing graphics support for community advocacy programs to being recognised internationally as a dedicated leader of programs that improved living conditions in marginalised communities, through the delivery of practical solutions.  At the same time his architectural practice was producing exquisite domestic and public buildings in often challenging environments.  Paul never published his architectural projects in journals, nor did he enter awards competitions, preferring instead to respect his clients' privacy and the relationships he had built with them.
He will be remembered publicly for his success in crafting programs to improve Indigenous housing and environmental living conditions in Australia, particularly by leading the organisation Healthabitat that he cofounded. The principles developed in Australia were applied to projects in countries such as Nepal, USA, South Africa and Bangladesh.
Real work on real projects – Paul had very little time for "talkshops", believing the "work is the advocacy".  The work/projects grew out of listening to and respecting the target community's needs and capacities, always focussing on local training where possible.  The advocacy was supported by rigorous data collection during the projects. The data provided evidence of the positive effects of the "survey/fix" approach, as opposed to "survey with no service".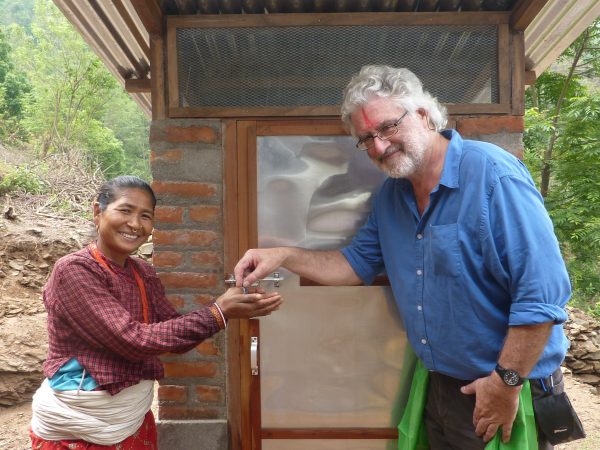 Looking beyond the boundaries that would constrain other professionals, Paul had a collaborative ability to bring in a diverse range of skilled people into his teams – the professor of flies, the doctor of dust, medicos, industrial designers, plumbers, artists, visual arts students, even dentists.
In 2007 Paul initiated village based sanitation programs in Bhattedande village, Nepal.  He worked with the families, local managers and village construction teams to improve sanitation conditions. Toilets and waste removal systems – septic or biogas –  were constructed, along with rainwater storage tanks. The project moved to nearby villages and then expanded to include school based toilet programs, along with international partners IAPMO (International Association of Plumbing and Mechanial Officials) and WorldSkills.
A naturally gifted teacher, he inspired generations of students, notably by taking them outside the walls of academia and exposing them to sometimes harsh and often culturally diverse environments, where they worked on a "real project".
In 2013 Paul introduced groups of architectural students to the issues faced by rural villagers in Nepal, and combined their skills with those of plumbers, carpenters and bricklayers to guide a "continuous improvement" approach to constructing high quality toilet and waste disposal systems.
It was through the projects with IAPMO and Worldskills that Paul became involved in the Community Plumbing Challenges in Singapore, India and South Africa, believing strongly in the potential of the young participants – both being inspired by, and inspiring, them.
Paul modestly accepted the many national and international awards he received, attributing these recognitions to the teams of people he worked with.  In 2007 he was appointed a Member of the Order of Australia AM for "service to the community by improving the living conditions and, consequently, the health of Indigenous communities through the design, development and improvement of housing and the surrounding living environment and working with, and creating employment for, local Indigenous people."