Recognising Paul Pholeros's lifelong commitment to improving people's lives by addressing environmental and housing issues, the Paul Pholeros Foundation honours his legacy through investment in the people who can bring about real change – the local teams in Nepal and the Australian teams – who will raise the sanitation standards in rural villages.
In March-April 2019 the PPF team worked on a village based sanitation construction project, inspected existing village toilets to assess if there is any ongoing damage after the earthquakes in 2015 (result….no effect on the septic and biogas systems), connected with the public health team at the nearby Dhulikhel Hospital, and worked closely with the village construction and plumbing teams to share knowledge and skills.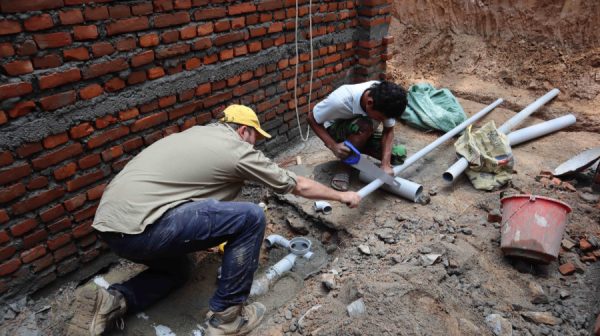 The Village Stupa Sanitation Construction Project 2019
In 2007 Paul Pholeros started working with the families in Bhattedanda village, Nepal, to improve sanitation conditions. Toilets and waste removal systems – septic or biogas –  were constructed for 58 homes, along with rainwater storage tanks.
The villagers now see clearly the benefits of well constructed sanitation systems and requested a community toilet/shower block be built adjacent to the site of a Buddhist stupa and nearby small monastery, the "gomba" – a place in the forest where people gather for religious and community events, monks come for meditation, and cremations are carried out at the nearby "ghat", burning ground.
There was no water supply, no toilet, no washing place at this site.
The villagers dedicated this very important block to the memory of "Paul Sir" in recognition of his long term commitment to their village.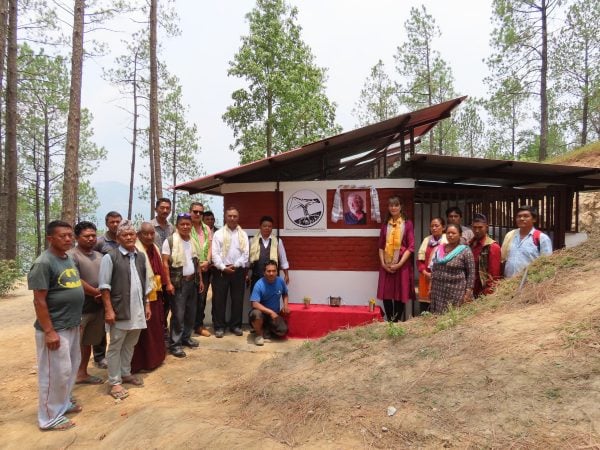 Funds for the village toilet/shower block construction were raised through the Nepal Village Development Project, RAWCS Project 66/2007-08.
The Paul Pholeros Foundation Limited is a not for profit charity registered with the Australian Charities and Not-for-profits Commission. ACN 625 347 882.